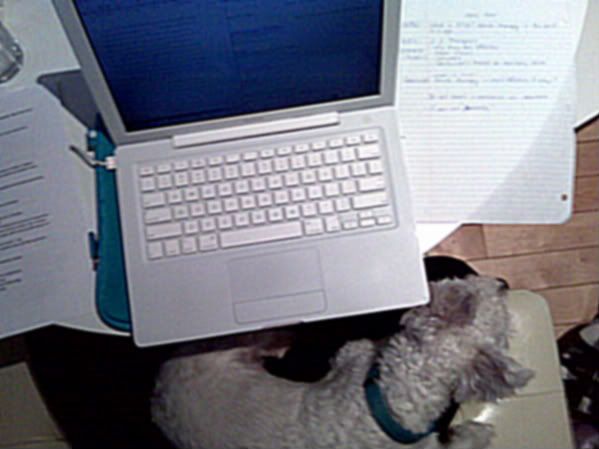 this is what my study area looks like today:
(missing from picture is my cup of coffee, water, vitamin water and smoothie!)
d-man on my lap keeping my warm and getting lots of kisses and rubs
laptop
and papers scattered around me. oh how fun.
follow me on twitter:
http://www.twitter.com/aylawhite
back to the books... done university in one weekkkkk!!!!
cheers loves.