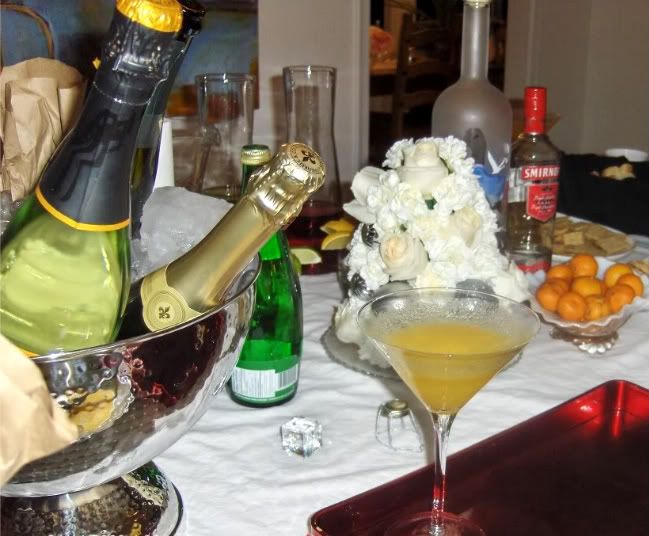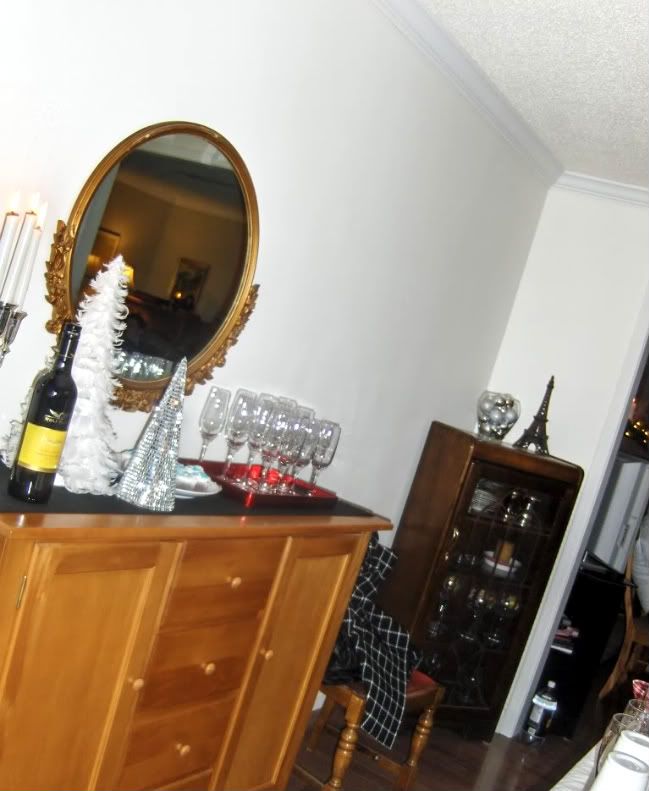 Here are some pictures from my Christmas party over the holidays...
I love parties and hosting them.
Here are my must's for throwing a great party:
1. a great play list (I usually prefer some jazz mixed with house and of course regular top 40)...the mood can change throughout the night
2. food (hor'dourves are best for a big party; it's all about the preparation and organization of the food on the platter. the better it appears, the better reviews your party will receive)
3. a great centre-piece... at my party you can see a cone-shape tower of white roses, xmas balls, and white carnations (it probably could have been bigger but i didn't buy a big enough foam shape)
4. seating arrangement ... people must be facing each other so the conversation flows and people feel connected. note: make some room for a dance floor... cocktails + music can make for an interesting dance party!
5. cocktails: i prefer to keep a bottle of champagne handy... no need for expensive stuff, the cheap will do! also martinis are great but can get messy if you're constantly shaking and pouring all night so a delicious punch is easy. one easy punch is:
1 bottle of sprite
1/2 carton of orange juice
1 bottle of cranberry juice
1/2 bottle of ginger ale
1 26oz. bottle of vodka (optional)
6. a great outfit!!!!! the host must not only impress her/his guests with the party itself, they must choose an outfit that best represents their personal taste and style
7. flowers and decor: depending on the theme of the party, flowers, candles, vases, etc. are all necessities that create an elegant atmosphere.
now i will finish watching Julie & Julia ... bon appetit!