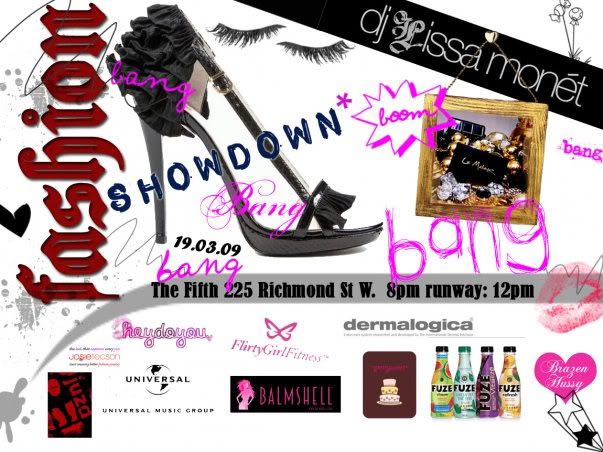 source
heydoyou
tonight me and
charms
will be attending a fashion showdown at the 5th @ 225 Richmond Street DOWNTOWN Toronto!!!!
Looking forward to stealing some good pictures of some hot clothes and hot people!
Thanks Yvonne for this opportunity and looking forward to seeing you there tonight
Oh god...what am I going to wear???? HELP!